We are excited to be back with you in person for 2021! 
We are celebrating 25 years of Lark in the Park this year! Wow! 
It is going to look a little different to usual this year as it is a smaller event but there will be all the usual expectation of fun! Come and enjoy on your own, with friends or as a family. You will just need to bring your own picnic blanket and chairs and enjoy the entertainment from the stage for all the family!
Read more information below about what's happening this year, where and when. You don't need a ticket or to register EXCEPT for our Outdoor Cinema Events (Saturday – The Greatest Showman and Monday – Peter Rabbit 2) and for Inspiration Adult Craft (see Eventbrite links below for all the info) and sign up for extra events after LITP:
Outdoor Cinema Tickets           Inspiration Craft Tickets (Adults only)
Larklife Spiritual Treatments              Alpha
We do hope you will join us for some or all of our events this year!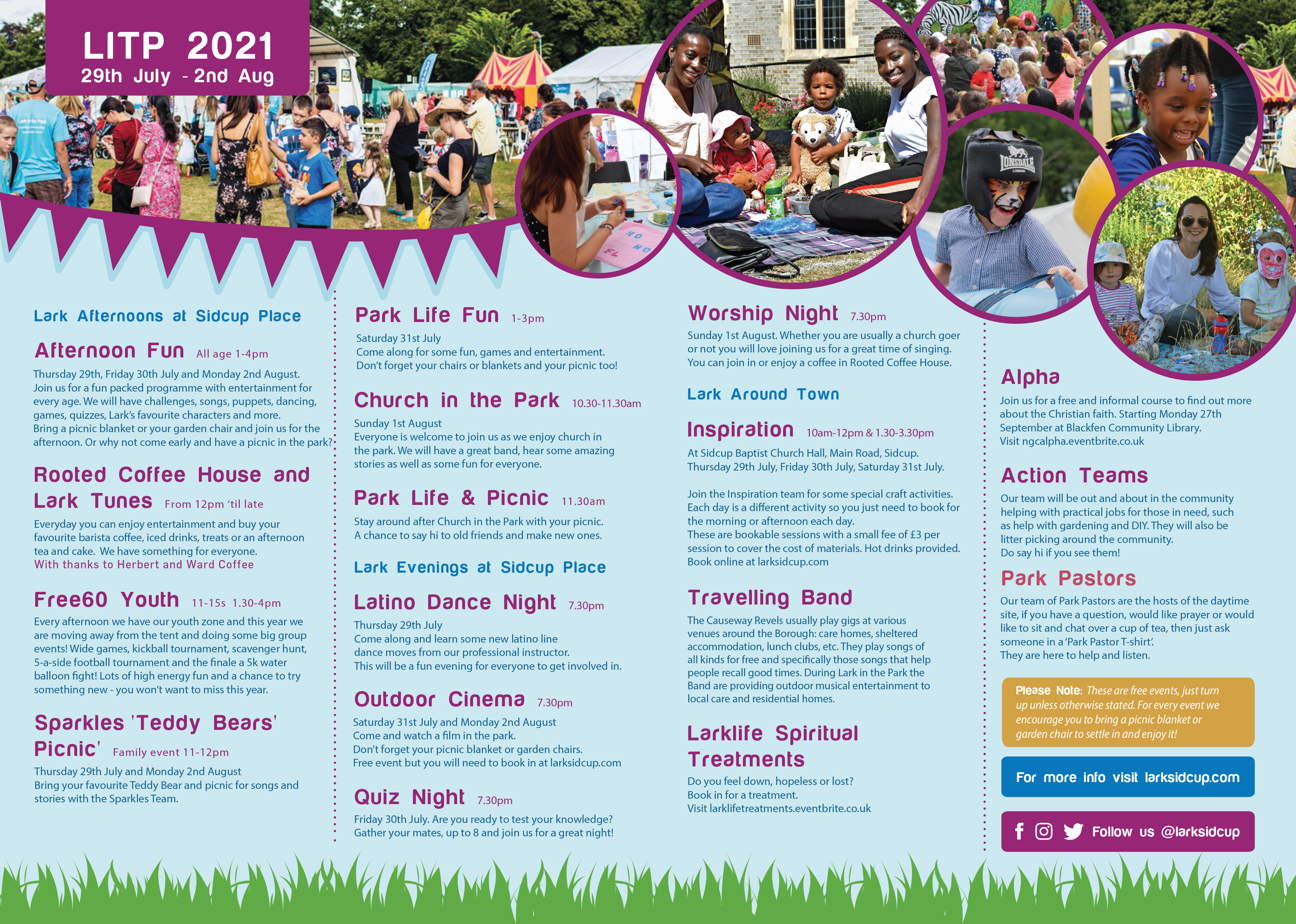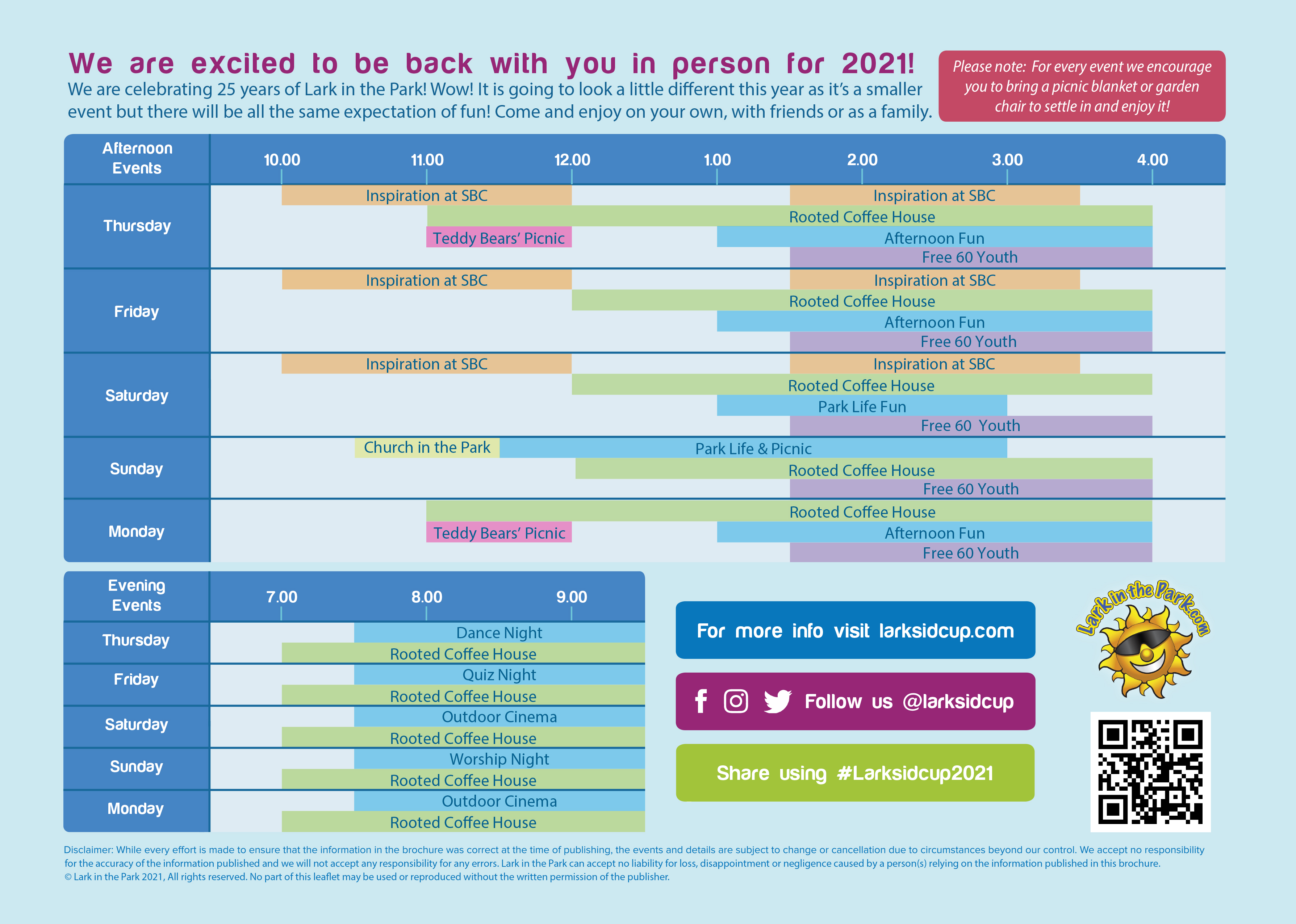 Download the 2021 Programme here
Check out our promo to get an idea of what happens during Lark in the Park
Do you need Prayer?
Let us know here – we would love to pray for you.
Any Questions?
Email info@larkinthepark.com
Phone 0208 309 6056
Thank you for making Lark in the Park so special all these years.
 Want to see our Community Links? Click here