We are looking forward to Summer 2022!

Thank you for joining us in 2021 at Sidcup Place and Around Town.
We were so excited as we celebrated 25 years of Lark in the Park! Wow! 
See below for what we got up to…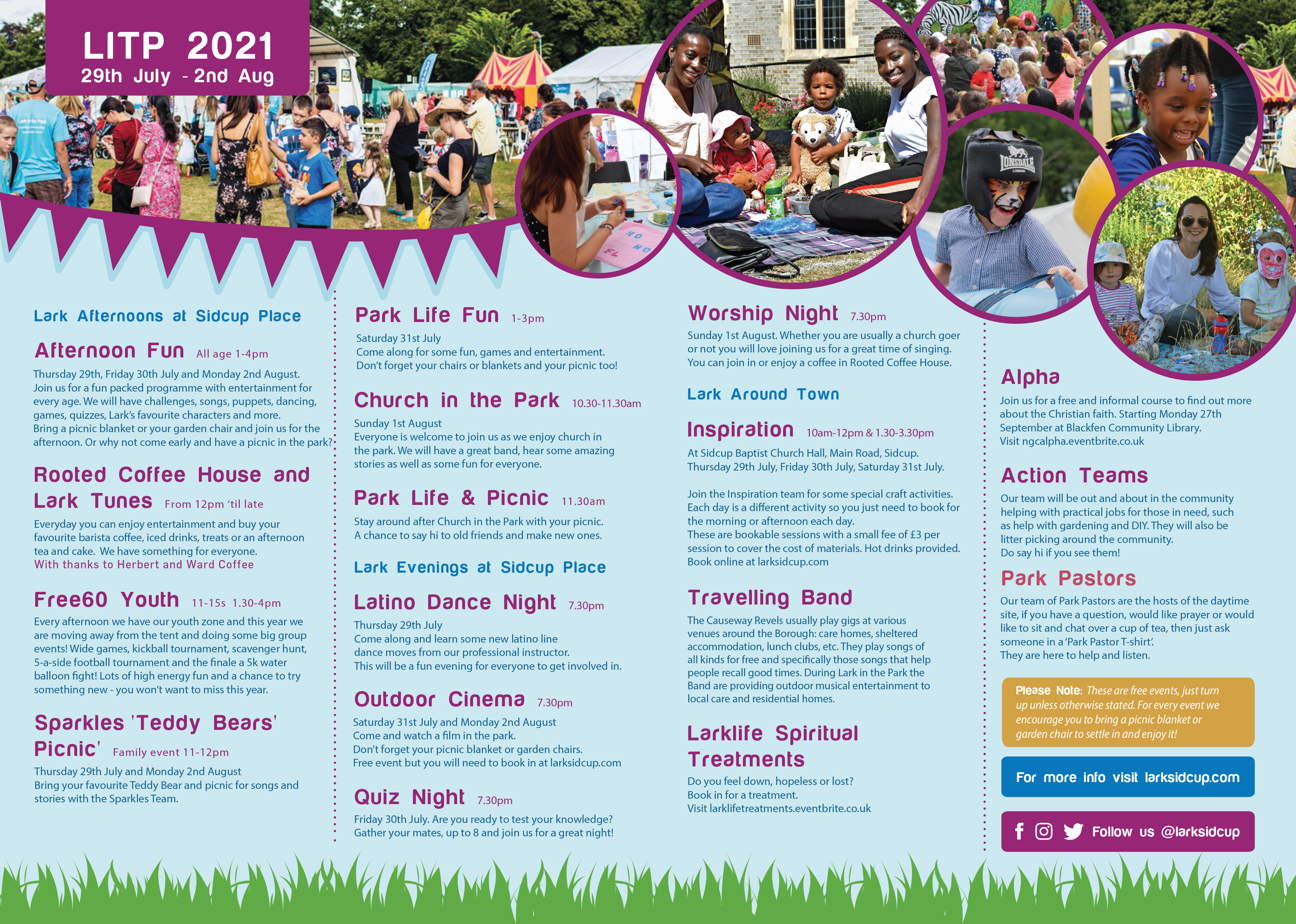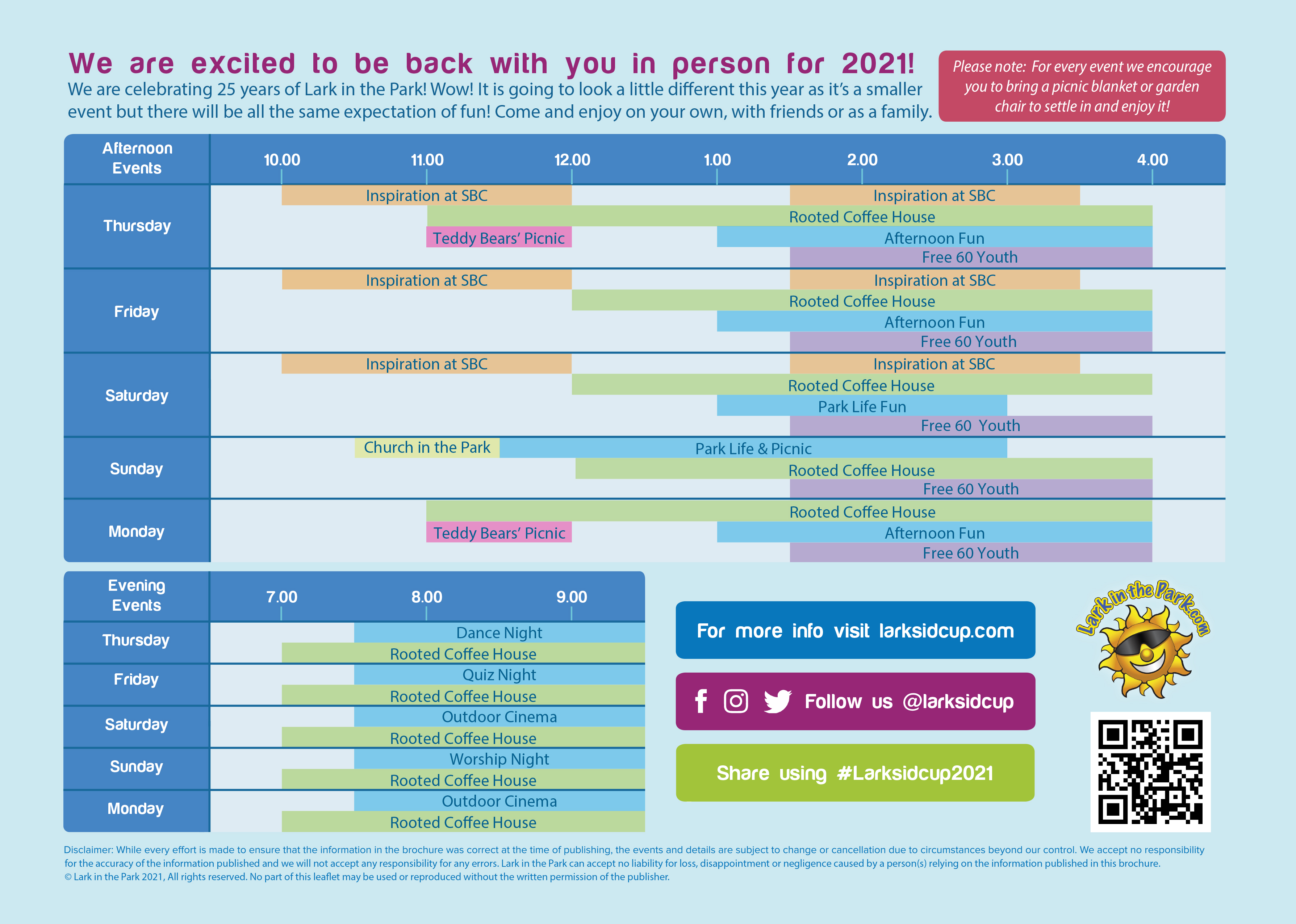 2022 Programme is in progress and on it's way!
Check out our promo to get an idea of what happens during Lark in the Park!
Do you need Prayer?
Let us know here – we would love to pray for you.
Any Questions?
Email info@larkinthepark.com
Phone 0208 309 6056
Thank you for making Lark in the Park so special all these years.
 Want to see our Community Links? Click here